"
"
Colin Dexter writes... It is rare to find in Gina, a poet of considerable stature, who is able, so movingly in the face of bereavement to articulate such positive affirmation as in Requiem,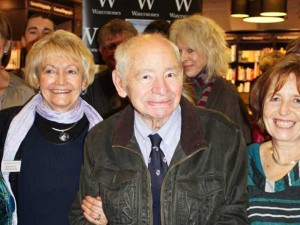 for example:
"Leave me in peace, I shall not stay
With mourners hymning their remembrance."
And what wisdom in such lines as:
"Ignore advice to pull yourself together"!
I suppose that rarest of all is for those, like myself, with minimal experience of heartrending bereavement, to read this book with… with, yes, almost a sense of elation that Gina could so bravely come face to face with her grief, ever taking one deep breath, then one step forward; another deep breath, and another step forward… always forward.
Colin Dexter