Welcome to my website. Whether you are bereaved or know someone who is, my book, Don't Let Them Tell You How to Grieve, has helped many people and I hope will help you too.

I started writing it after my son, Robin, died abroad, aged 32. The lines are simple, and there is a paragraph to go with each one describing my feelings at the time. There is a lot of space in this book; bereaved people can't take in a crowded page.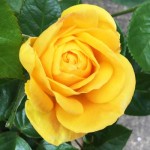 Above all, it lets you know that you're not alone, that how you're feeling – however bizarre – is normal. It's about being gentle with yourself because it takes endless patience to grieve and you have to do it in your own time, in your own way.
Available to buy from Amazon in Paperback and eBook form.